PR1055X 10 needles embroiderey machine

Free training, free join online group, online support.

Brother PR Accessories links:

Join our online group, get online support.

AB office: Kinniburgh Way, Chestermere, AB

BC office: Kilmer Street, Port Coquitlam, BC

Phone:604-726-TE60

Email:sales@embroid.ca

To book appointment.
The newest Brother software updates for all PR series machines(last update October 20, 2021).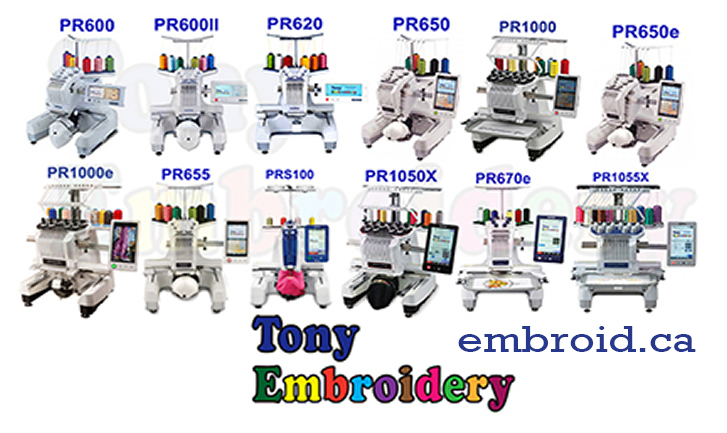 PR Series Embroidery Machine software update files download:
PR600, PR600II, PR620, PR650, PR650e, PR655, PR670e, PR1000, PR1000e, PR1050x, PR1055X, PRS100
PR Series Embroidery Machine user's manual download:
PR600, PR600II, PR620, PR650, PR650e, PR655, PR670e, PR1000, PR1000e, PR1050x, PR1055X, PRS100